Congrats! Here's your FREE eBook:
Don't worry, we'll email you a download link so you've got it for later if you can't do it right now!
---
Pssst...here's a special offer just for YOU!
Many of the healing ingredients you'll read about in this eBook are also in our powerful Fibrolief supplement.
In fact, Fibrolief is loaded with over 19 potent vitamins, herbs, and nutrients shown to help:
+ Reduce chronic joint or muscle aches and discomfort
+ Improve mobility & flexibility
+ Enhance mental clarity and reduce brain fog
+ Boost energy levels
+ Reduce fatigue
It has helped thousands of people get relief they didn't think was possible! You can read some of their stories below.
And for a limited time, when you order a single bottle of our Fibrolief supplement, I'll toss in a FREE bottle of our Fast Acting Cream.
Just click the button below to take advantage of this limited time special offer.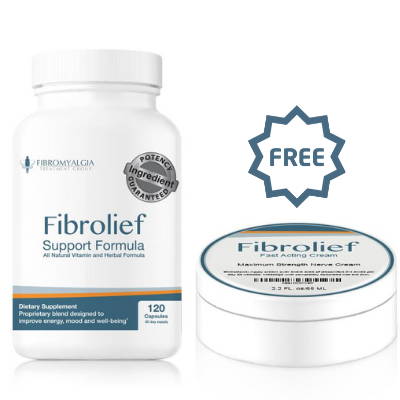 Click the button below to claim your Fibrolief Support Formula +

FREE Fast Acting Cream

($27 value)
Or click here to read more about what makes Fibrolief so effective (link will open in a new tab)