Featuring Studies From:






Fibromyalgia Almost took Angela's Life and forced her kids to grow up without a mom
Angela worked as a nurse until she had to quit because of the pain and fatigue while working. She eventually had to give up her active lifestyle.
The pain started about 8 years before and seemed to move throughout her body. She averaged 15 doctor visits every year for the first couple of years and was hospitalized several times.
She was eventually diagnosed with fibromyalgia after being referred to many "experts" and undergoing numerous tests.
"You'll just have to live with it" was something she grew accustomed to hearing.
After getting fed up with prescription drugs that caused more problems than they solved, she turned to the internet and found that there were alternatives.
She discovered that many people were finding relief through various natural vitamins and herbs.
The problem is that this disease has five basic areas that need to be addressed. The symptoms that are most prevalent are pain and inflammation, energy, mental clarity, sleep disorders and general biological function of the body. One would have to buy an entire stockpile of supplements to address each of these areas.
Then one day while searching on the internet, she found Fibrolief. There is no other formula on the market like this.
It contains the most powerful and clinically proven forms of vitamins, Stabilized R Alpha Lipoic Acid, anti-oxidants and herbal extracts. All the ingredients have been clinically proven to reduce fibromyalgia pain and discomfort and address all the areas that affect sufferers.
And to Angela's surprise Fibrolief was a lot less expensive than all the supplements she had been taking.
She showed the ingredients to her doctor and he recommended that Angela continue using the product, as she was experiencing wonderful results. Plus, he started recommending Fibrolief to his other patients.
We received the following letter from Angela:
Dear Fibromyalgia Treatment Group,
After 8 years of suffering, thanks to you, I finally found some relief. Now after a few months on the product, I'm feeling great.
My pain levels have gone way down and my energy is back where it used to be.
I'm sleeping through the night and just stopped taking my last pain medication.
My husband and I are riding our bikes again, which I never thought would happen. I've been able to return to my active lifestyle and I'm even playing tennis every week.
I can't thank you enough for this life-changing product. I would recommend this amazing product to anyone suffering like I was.
Sincerely,

Angela Cambell
1.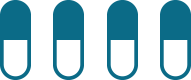 Start taking 4 easy to swallow capsules per day.
2.

Your body begins absorbing the Fibrolief compounds. Our unique formula gets to work fast and the results improve over time.
3.

Bolster and nourish your body long term to support healthy function and relief.
"Finally sleeping through the night"
"I tried your Fibrolief and I'm finally sleeping through the night. Doctors only gave me pain meds and sleep meds and I thought I was losing my mind. The pain throughout my body is mostly gone now, and my energy has returned. Thank you for this product, and I will be a vocal advocate as to it's effectiveness."
Suzanne Lewis - Nampa, Idaho
"I love this product"
I became so discouraged at what my doctor kept telling me. He would prescribe anti-depressants and pain killers which almost did me in. I am so happy with Fibrolief, as far as pain goes, has improved dramatically. I love this product and will continue to be a loyal customer.
Peter Hawke - Orlando, FL
"I am beginning to enjoy my active life again"
I have been quite distressed with all the body pains and constant fatigue. After working my way through 5 doctors at a major hospital in Reno, I was diagnosed with fibromyalgia. Many of the medications did not help.
Thankfully, I tried Fibrolief. This has been a major factor in dramatically decreasing the pain that I had. My energy has returned and I am again doing the things I love. I am beginning to enjoy my active life again.
Andrea Grogan - Fallon Nevada
"Within the first two weeks I am noticing improvement"
My doctor told me that my symptoms were all in my head. I had severe chronic fatigue and I could not get out of my mental fog. The pain I was experiencing was excruciating. I started taking your formula and within the first two weeks I am noticing improvement. My energy is returning and I am now sleeping through the night and waking up refreshed. I will need a new supply and hope to feel continued improvement.
Courtney Jones - Long Beach, CA
"First time in three years that I have felt so hopeful"
I have suffered with fibromyalgia for nearly four years. I was first diagnosed with chronic fatigue syndrome, but after the pain and other symptoms persisted, my doctor finally got the diagnosis right. Everyone around me thought I was some kind of hypochondriac. I was just always sick and tired.
The pain finally started to ease off after taking your product for about six weeks. I will continue using this as it is the first time in three years that I have felt so hopeful. Thank you for helping me.
Barbara McKnight - Des Moines, IA
"It worked for me"
I was diagnosed with fibromyalgia in March of 2010. At that time I was suffering from severe pain and had no energy. I could not get a good night's sleep. I fell into depression which lasted a few years. My doctor prescribed me pain meds and anti-depressants, but they never really helped my condition.
So I looked around on the Internet and came across Fibrolief which was a vitamin formula and I wondered what a vitamin can really do. I signed up for the 2 week trial and I did not notice anything during that time. My doctor said It could take up to three or four months for some vitamins to take effect, so I kept taking them. I did start to notice a difference in about 2 months.
So I would definitely advise anyone with fibromyalgia to give Fibrolief a chance.
Janice Hopkins - Clinton AK
*In accordance with the latest FTC guidelines, we want to make it explicitly clear that the customer letters we have received are based on the unique experiences and circumstances of a few people only. We cannot promise that you will experience similar benefits from using our product. The generally expected performance of our product in regards to any specific disease has not been scientifically validated and we cannot and will not make any promises in regards to any miracle cures.
| | |
| --- | --- |
| Curcumin BCM-95 | $24.99 |
| Boswelliau | $14.99 |
| White Willow Bark | $3.99 |
| Celery Seed Extract | $10.99 |
| Malic Acid | $5.99 |
| Acetyl -L-Carnitine | $12.99 |
| CoQ10 | $19.99 |
| Rhodiola | $10.99 |
| Bacopa Monnieri | $7.99 |
| SAM-e | $17.99 |
R-ALA

$17.99

Magnesium

$6.99

Vitamin B1 (benfotiamine)

$14.99

Vitamin B12 (methylcobalamine)

$13.99

Vitamin D3

$9.49

Vitamin C

$12.99

Zinc

$5.99

Vitamin B9 (Folate)

$4.99

Black Pepper Bioperine

$2.99
Furthermore, it's so much easier to get all of these nutrients in one convenient supplement, rather than taking them separately, and mixing and matching them yourself. You would have to take over 20 capsules a day, and there is still no guarantee as to potency and absorption.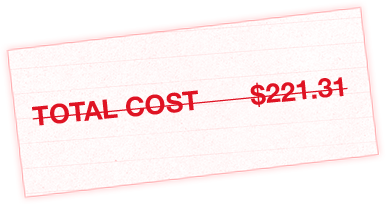 Furthermore, it's so much easier to get all of these nutrients in one convenient supplement, rather than taking them separately, and mixing and matching them yourself. You would have to take over 20 capsules a day, and there is still no guarantee as to potency and absorption.

We guarantee that if Fibrolief hasn't helped reduce your pain, depression, chronic fatigue, and fibro fog... or you are not fully satisfied for any other reason (or no reason at all)... you will get 100% of your money back on your most recent order. (Minus the cost of S&H).
That means you can try out Fibrolief at my risk, and request a refund anytime within 1 year of your most recent order!
Look, 30 days from now you can be nothing more than a month older, or you can be taking steps towards improving your well-being, you decide. You have nothing to fear, because you're protected by a full 1 year guarantee.
You have nothing to lose by giving Fibrolief a try. If it doesn't produce results, I honestly want you to ask for your money back. If it does, it will change your life forever.
I Want To Try This For Myself. What Do I Do Next?
To buy all of the ingredients in Fibrolief separately, you would be spending over $221 a month and have to take over 20 capsules per day! Even then, you still wouldn't be able to match our proprietary blend, absorbability, and guaranteed potency.
For a limited time, we will send you a full 30 day supply for just $25. That's 65% off the regular price. You'll be enrolled in our "Preferred Customer Program" and each month after that we'll send you a fresh bottle at the discounted price of $53 (instead of the full price of $73 per bottle).
That's right. You will receive a full 30 day supply for just $25 and membership into our preferred customer program, which qualifies you to receive a full $20 off on all of your future bottles of Fibrolief.
There are no minimum amounts of bottles to buy, and you can pause or cancel your account at any time.
Your discounted first bottle will give you a full 30 days to determine if the product is right for you. At the end of the month, if you're not completely satisfied, you can cancel without obligation, and the free sample is yours to keep.
Of course, you can also order a single bottle at our regular price of just $73, or a discounted 3 month supply, without signing up for our Preferred Customer Program with automatic shipments.
Right Now You Have Two Choices...
1. You can either continue living with the pain, fatigue and depression that comes with fibromyalgia.
2. Or you can take action today, right now, by looking at the research and ingredients in Fibrolief and making the same choice that thousands of our customers have already made.
So order today, right now, while it still hot on your mind. And be prepared to regain your life. This offer may not last long.
I've tried other products from the internet
"I have been taking Fibrolief for about a month, I thought it was a fluke when it started working but every day I am without pain has been wonderful. I still have some weakness but I figure it will get better over time. I've tried other products from the internet that didn't do anything and cost a lot, I'm very happy it is working."
Janell Maucher - Reno Nevada
I would recommend this product to anyone
"I'm 48, soon to be 49. I've been struggling for 14 years. Nothing I ever took, over the counter or otherwise has helped. My wife researched on line and found Fibrolief. This is the first time I feel free of the awful pain. I would recommend this to anyone suffering as I did."
Nelson Fryling - Fort Worth Texas
What a Life Saver!
"After suffering for almost 9 years, the internet was able to provide me finally with details of Fibromyalgia Treatment Group. What a life saver! After taking Fibrolief for several months which contains the fabulous R Alpha Lipoic Acid, I am feeling great."
Trish Hendry - Hollywood Florida
I will be able to ride my motorcycle this summer
"I will be able to ride my motorcycle this summer. I didn't want to go back on the class of meds I was on since I felt like a zombie on them. Your products have helped tremendously. I definitely notice when I miss a few days."
Diana Festa - Charlotte North Carolina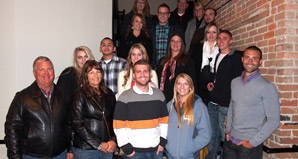 World Class Customer Support
Need help with your order? Questions about our formula? Our highly trained specialists would love to hear from you. Contact us anytime by phone or email.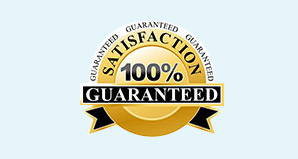 1 Year Money Back Guarantee
Our industry leading money back guarantee covers your most recent order for up to 1 year! They said we were crazy for offering a 1 year guarantee but we stand behind our product. Try Fibrolief Support Formula risk free.
Amazing Customer Testimonials
Every testimonial on our site is a testament to the power of our formula. Don't take our word for it, read through the testimonials to learn how our formula has changed the lives of thousands of people.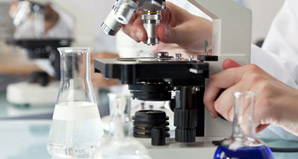 Backed By Clinical Studies
Fibrolief Support Formula only uses ingredients backed by clinical studies. You can find information about these studies on our "Ingredients" page and we encourage you to learn about the results for yourself.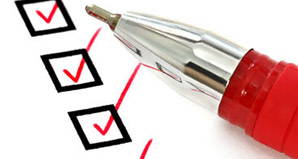 Manufacturing Audited and Certified
Our manufacturing facility follows all GMP's and undergoes voluntary 3rd party audits twice a year. Every ingredient is tested for potency and purity before it is mixed and bottled.
Highest Grade Ingredients
We only use the most bioavailable forms of each of our ingredients to maximize absorption and increase efficacy. Fibromyalgia comes with many symptoms and our formula attempts to address each of them.
Click Here To Get Fibrolief Today
---

---

---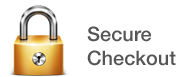 ---

---
---
Fibromyalgia Treatment Group - All Rights Reserved 2020
Privacy Policy
|
Terms & Conditions