THIS SALE HAS ENDED, BUT...
You can still save BIG on select bundles! Check out all the discounted bundles below: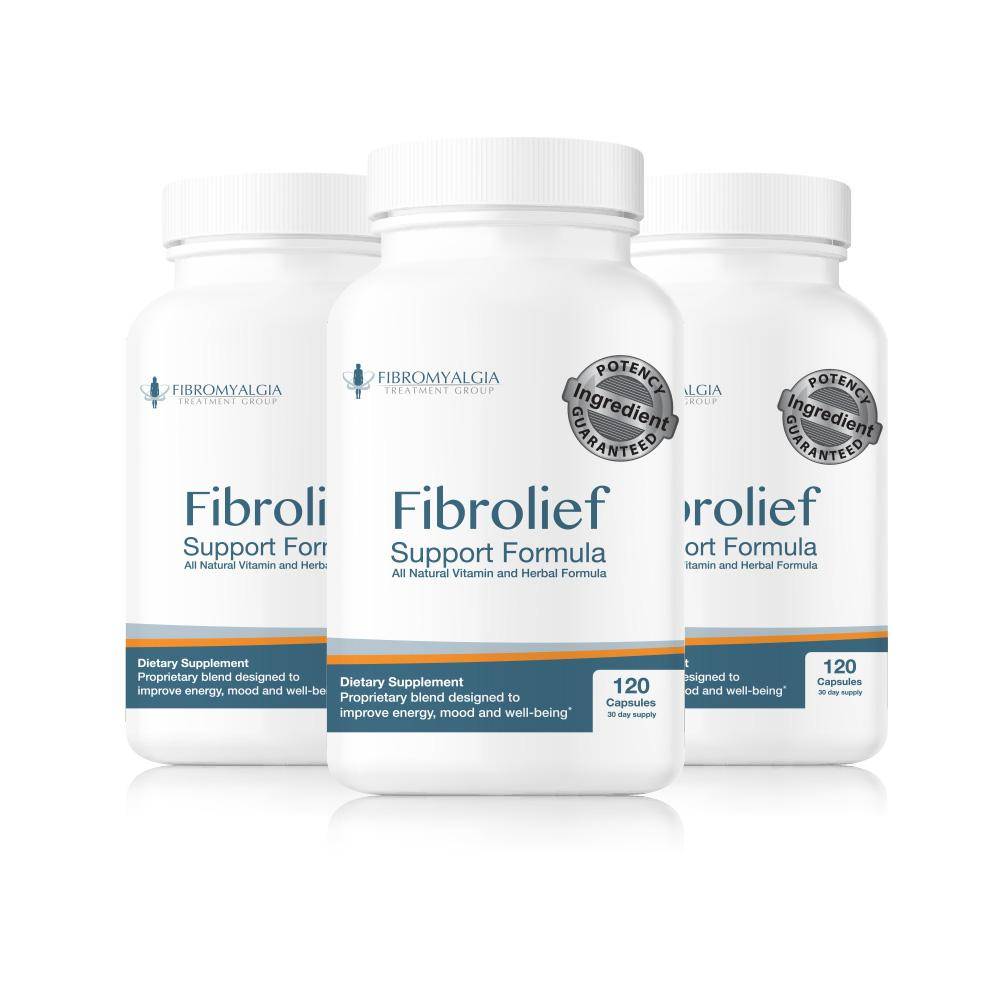 Fibrolief Support Formula (3 bottles)
Fibrolief is specially formulated to help you soothe body discomfort and get your life back.
Our powerful ingredients have helped thousands of people achieve the following results:
+ Reduction in stiff joints and muscle discomfort
+ Improved energy levels
+ Increased mental clarity diminishing the effects of fibro fog
+ A full nights sleep without waking up groggy
120 capsules (30-day supply) per bottle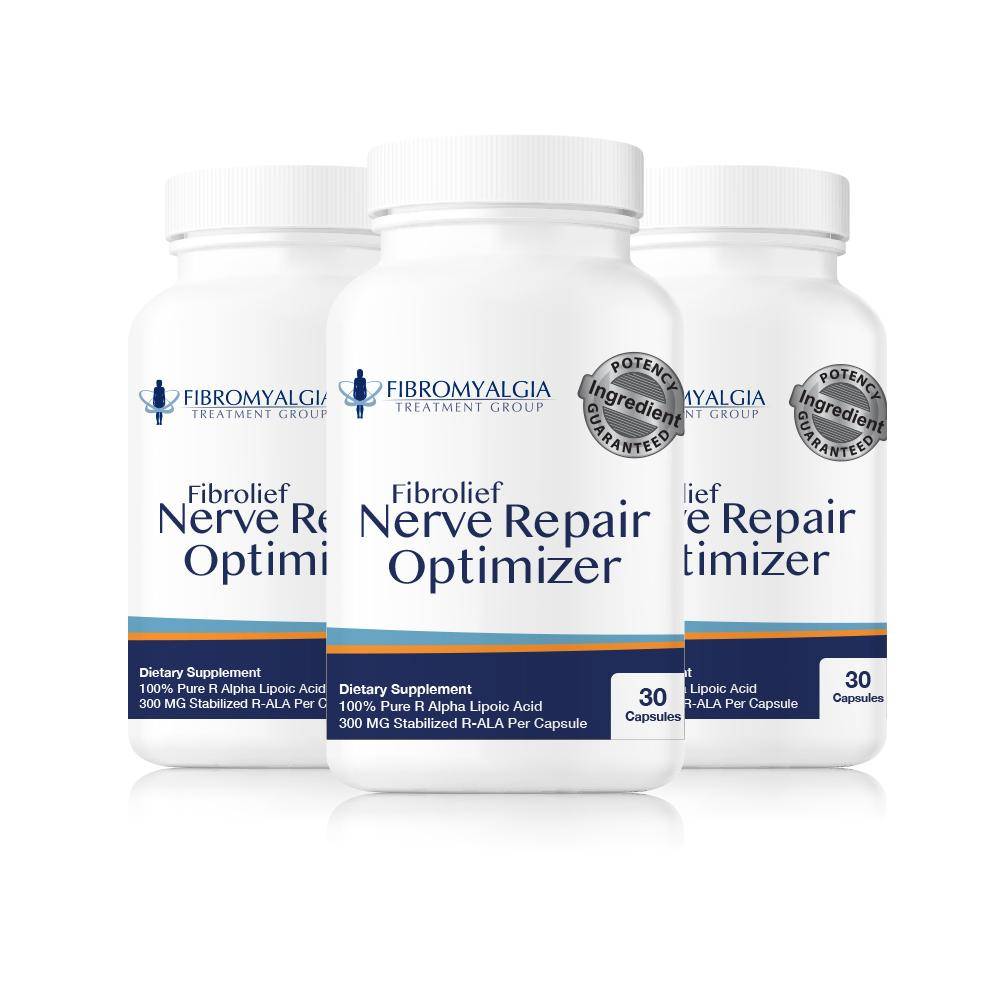 Nerve Repair Optimizer (3 bottles)
Packed with the powerful antioxidant R-Alpha Lipoic Acid, this supplement booster works with our Fibrolief Support Formula to support nerve function.
The Nerve Support Optimizer contains 300mg per serving of Stabilized R-Alpha Lipoic Acid.
This powerful antioxidant can regenerate itself and other antioxidants such as B Vitamins, which may help support healthy nerve function.
Fibrolief Cream (3 bottles)
Our topical Fibrolief Cream is a perfect complimentary product for use with Fibrolief Support Formula!
Simply massage the cream onto your problem spots to deliver high-concentrations of medicine quickly to where they're needed.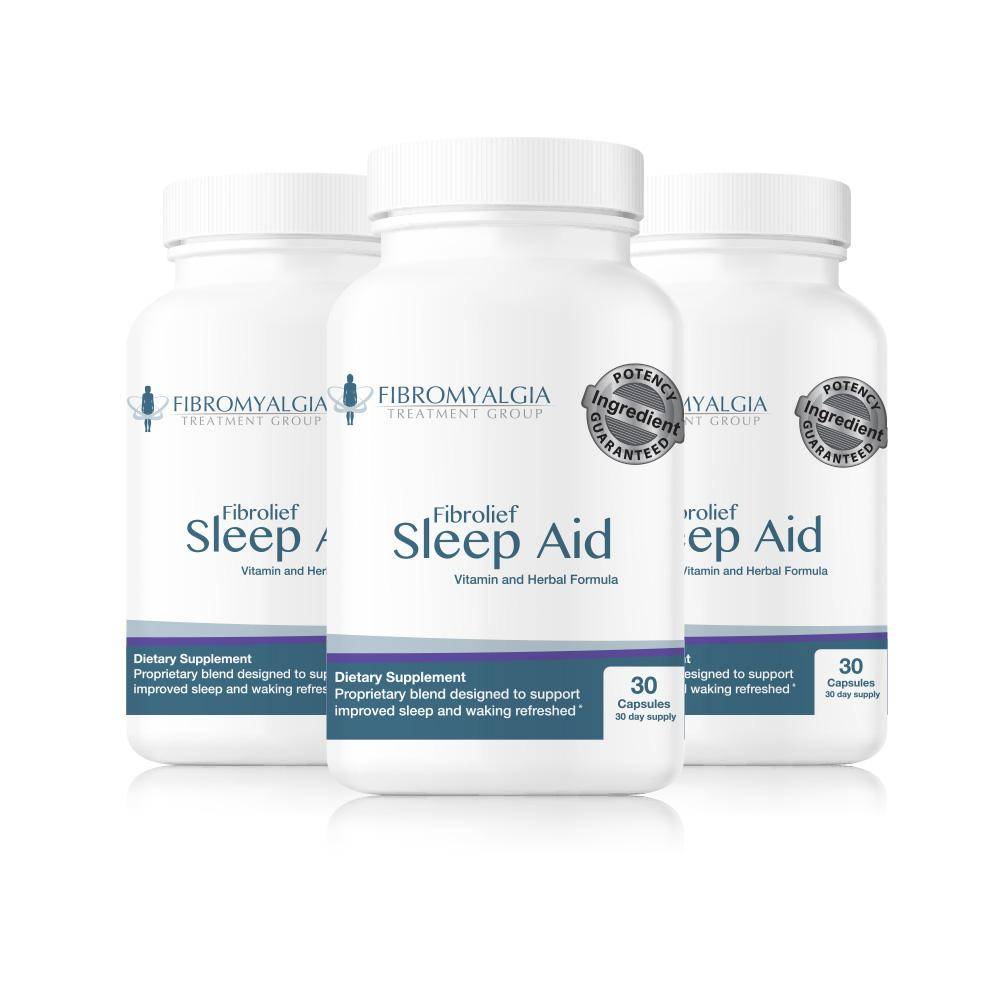 Fibrolief Sleep Aid (3 bottles)
Specially formulated to support healthy sleep!
Fibrolief's Sleep Aid is specially formulated with 10 powerful ingredients to soothe you to sleep - and wake up feeling refreshed.
This safe, non-habit forming formula uses natural ingredients to support your sleep, mood, metabolism, energy, and mental clarity.
30 capsules per bottle
Energy & Fatigue Optimizer (3 bottles)
The ingredients in our Energy Optimizer work to support ATP production, which is the primary energy source for your cells.
And unlike other energy products that are filled with harsh stimulants that can make you feel worse, we use only SAFE ingredients that:
+ Support ALL-DAY physical and mental energy (without a crash)
+ Support mental clarity
+ Boost ATP for cellular energy
30 servings per bottle